PROTECTIVE PACKAGING FOR
THE FURNITURE AND DECORATION INDUSTRY
Because of their infinite shapes and sizes and their infinite combinations of different materials (fabrics, leathers, woods, metals, etc…), packaging solutions for chairs and sofas are among the most complex and need to be adapted to the logistics of each client. Depending on factors such as fragility, possibility of scratching, stacking during transport, assembled or not, weight, distribution system and target market, Brafim will adapt the packaging solution for chairs and sofas with its wide range of products for protective packaging.
The multiple types of bed bases and storage beds, in addition to their large volume, different formats and weights, will require a specific packaging solution that will often be equipped with multi-material elements that are perfectly adapted to the logistics of each customer. Currently, packaging solutions made of cardboard (which protects against possible tears) together with expanded polystyrene (very malleable, versatile and impact-protective) are giving excellent results in this subsector.
Today's customer is increasingly demanding in terms of delivery times and is not very understanding of unforeseen events such as order breakage. This requires the furniture manufacturer to have suppliers capable of designing and supplying packaging solutions that are quick to use, with minimum lead times, effective in terms of impact protection and cost-effective. Brafim has the experience to meet the needs of packaging solutions for cabinets, filing cabinets and books, with high density materials that absorb the impacts that bulky equipment requires.
Traditional solutions to protect tabletops and envelopes were bulky and could not withstand drops due to their low density. Brafim has developed solutions for the packaging of table tops and envelopes, in cardboard or combined with foam and eps that reduce the thickness between boards, which multiplies the number of boards per shipping unit (pallet) reducing logistics costs considerably. In addition, 100% recyclable and cardboard solutions offer spectacular results in terms of absorption of demanding impacts such as edges in the event of an arrow fall.
A study of the different kits and their sales volume allows us to approach this sector starting with those that involve more time and cost on the part of the furniture manufacturer. The infinity of combinations will require custom design studies to meet the needs of this sector.
The difficulty of this sector of the industry, and that our solutions for hardware and structures solve, is in the complexity of shapes and the fact of having to group elements of different weights and measures in the same sales unit. A correct study of needs will allow us to adapt any of our products to the customer's requirements.
Lamps are complicated objects to pack, especially because of their multiple shapes, sizes and configurations that require unique solutions, in different materials and compositions. Given the fragility of these objects, which can often be heavy and difficult to transport, they will always be packed in cardboard boxes capable of absorbing impacts. Distribution logistics will also have an influence in determining the packaging elements. At Brafim, we have the cutting technologies necessary to help manufacturers keep their products safe in a sector that is not used to having runs that amortize expensive molds.
¿CAN'T FIND THE SOLUTION FOR YOUR PRODUCT?
We can definitely help you
PROTECTIVE PACKAGING FOR THE FURNITURE AND DECORATION INDUSTRY
Furniture has always been delivered through local carriers or manufacturer's own trucks, since the distances where they sold were short and this system was sufficient.

Over the years, many of these manufacturers have opened new sales channels, crossing our borders, positioning themselves as furniture-delivery reference for the rest of the world and starting to export.

All of this has caused different problems with transport, since filling a truck of a specialized agency or one of your own for the same route, makes the delivery time longer than desired.

In order to alleviate this problem, it is necessary to work on and improve the packaging solutions for furniture, since it has to withstand the constant change of means of transport, such as the truck and the passage through different collection areas.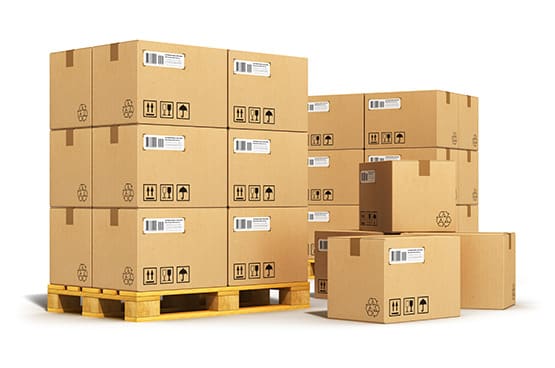 WE MAKE RESISTANT PACKAGING
We optimize packaging costs
SOLUTIONS FOR FURNITURE AND DECORATION PACKAGING
Brafim, as a referent in the furniture sector, began its journey years ago with foam edges from NMC company, until today when it distributes the ISOFOM brand, that has higher-density edges than the ones from the beginnings.

As packaging engineers that we are, and after years of studying the problematics of this industry, we have developed solutions to solve problems related to breakage or logistics optimization.

Studied systems and developments, complex solutions, which allow the manufacturer to be sure that his product arrives in perfect conditions at its destination, whatever it is, and on the other hand, that production is faster, which translates into more shipments at the same time.

We work with different packaging materials, from polyethylene, expanded polystyrene, honeycomb shaped cardboard, cardboard, polyurethane and the studied combination of them that form the protective solutions we manufacture at Brafim (thanks to the machinery with which we are equipped in our production plant, technologies that allow us to mechanize, mill and cut with a water jet.