PROTECTIVE PACKAGING
FOR AUTOMOTIVE
The plastic pieces that make up an automobile, require returnable packaging solutions with special characteristics. Among these characteristics it is worth highlighting that it does not scratch the plastic piece, does not generate dust, and it will last during the use cycle of the vehicle.
The chain of metallics elements of the auxiliary automobile industry and its assembly elements, require heavy and large containers, which we can secure with rank and pinion foams of high resistance, durability and damping.
When it comes to transporting car glasses, due to the fragility of the glass, packaging is the most important thing since it has to absorb any impact it receives. Moreover, with advances in technology, breakage in glasses that have electronic elements incorporated result in significant expenses.
The existing large market of automotive spare parts demands packaging solutions to rise to the challenge; in a variety of sizes, shapes and capabilities to choose from depending on the piece to transport (based on its logistics, fragility, size, etc.).
¿CAN'T FIND THE SOLUTION FOR YOUR PRODUCT?
We can definitely help you
PROTECTIVE PACKAGING FOR THE AUTOMOTIVE INDUSTRY
Since its beginning in the late 80s, Brafim has been tied to the packaging world for the automotive industry. We have evolved with it, incorporating all the novelties this leading sector has required.

Today, Brafim has all possible cutting technologies for all the packaging materials that this industry uses (from cardboard to plastic cardboard, wood, polyethylene and polypropylene foams and nowowen sewn material). This way, we can offer this industry a vision that can continuously reduce its costs and guarantee the best protective packaging for each product and logistics.

Our location, storage capacity and response capacity, along with our two machine parks, are ideal to satisfy the needs of such a demanding industry. Our team of consulting engineers, analyze and design solutions in an efficient way, reducing logistic costs in both handling and load optimization. Making sure we always meet the requirements in terms of fragility: in returnable, CKD or single-use.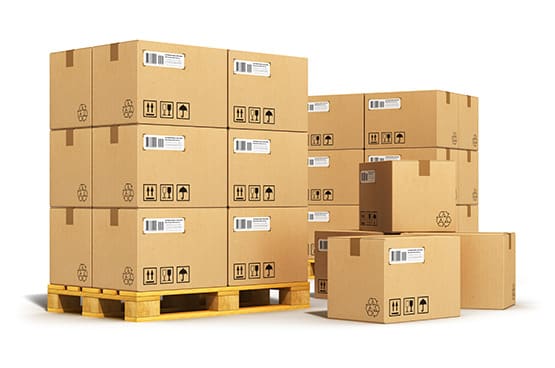 WE MAKE RESISTANT PACKAGING
We optimize packaging costs
SOLUTIONS FOR AUTOMOTIVE PACKAGING
Since our beginnings, BRAFIM MECPLAST has been closely tied to the automotive industry. From the old single-use expanded polystyrene molded boxes to supply assembly lines, to the latest container designs with cells sewn with highly resistant and foldable fabrics.

This experience jointly with our own strategy to incorporate as many materials as the automobile industry requires, always with a design that optimizes costs for our clients.

Our designs are always customized, looking to give the best solution to the client needs, which are very specific in the field of automobile protective packaging. Meeting its expectations, regarding to costs as well as durability, recyclability, adaptability to PRL, interaction of the materials with the product to be packed, etc.

Today Brafim has all the mechanizing technology for all the different materials: cardboard, polyethylene foam, rigid plastic, alveolar plastic, plastic cardboard, nowowen non-woven fabrics, expanded polystyrene foams, etc. which allow us to offer a wide range of possibilities to the automotive industry.