The trendiest sector these past years is the most challenging one, since it requires a radical change of the traditional packaging and its function.It requires of eminently protective packaging from repeated falls, multi impact. The logistics of individual delivery strips the product from its main protective element: on the one hand, the palletizing, and on the other, the effect that it had that the final customer was the one that traveled the last mile from the store to the final consumer. Today, this last mile is where the majority of breakage incidents occur. Packaging solutions for e-commerce have to satisfy all these inputs.
Many times, the manufacturer's packaging is not suitable for e-commerce distribution. A packaging capable of absorbing the multiple impacts that a distribution that will pass through many hands supposes. Sometimes it doesn't pay off to have to different packaging solutions. Here is where Brafim has developed products that are specific to provide the customer's current packaging with the necessary properties to meet the most demanding packaging regulations that large online sales operators require.
¿CAN'T FIND THE SOLUTION FOR YOUR PRODUCT?
We can definitely help you
PROTECTIVE PACKAGING FOR TRADE AND DISTRIBUTION
With the rise in online shopping and with more and more sales channels and distributors, protective packaging solutions for e-commerce, for couriers, transport, etc. have acquired a level of demand never seen before, coinciding with a customer that is less and less tolerant of unforeseen events or defects in their deliveries.

Thanks to our experience in the sector, our knowledge in packaging engineering for carriers and the relationship with multiple logistic chains, at BRAFIM MECPLAST we offer to any business or company packaging solutions for e-commerce, with protections for couriers and coatings that ensure a safe transport of the products, especially avoiding incidents in the "last mile", where recurrently most of the setbacks occur.

Due to its sudden entry into the market and with more and more companies managing these logistics chains, it is essential to rely on the experience in the industry that Brafim offers, so that the products reach their end customers in perfect conditions.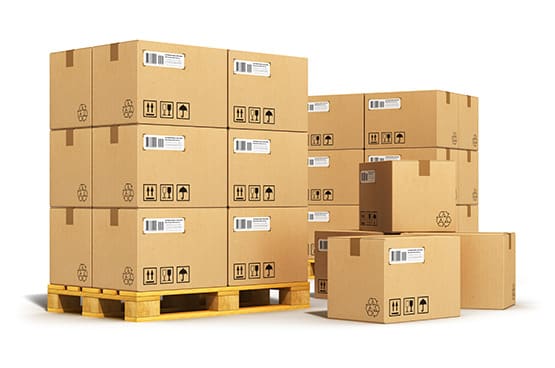 WE MAKE RESISTANT PACKAGING
We optimize packaging costs
PACKAGING SOLUTIONS FOR TRADE AND DISTRIBUTION INDUSTRIES
On-line shopping, e-commerce and courier services that have managed to exploit their competitive advantages even in the most adverse situations, find themselves now at the peak of their demand with thousands of businesses and companies that have decided to take the leap towards digital shopping and home delivery of their products. This has created the need to manage multiple logistic chains to ensure customer satisfaction.

In a time where delivery times are minimal and speed is one of the most important factors in the purchase decision, packaging solutions for e-commerce, packaging solutions for carriers, protections for couriers and protections for transport and logistics are an essential requirement to guarantee a delivery free of incidents or unforeseen events, satisfying 100% a customer who is every time less tolerant of delays in delivery times or damage to the product purchased.

BRAFIM MECPLAST offers packaging solutions for e-commerce, protections for carriers, knowledge of complex logistics chains and packaging for instant courier services, avoiding incidents in the so-called "last mile", a period in which statistically more unforeseen events occur that affect directly the delivery.